Published on Daily FT | 2017-10-17
Dr. Nishan de Mel has been appointed as an Independent Non-Executive Director of First Capital Holdings Plc.
He is an economist with extensive academic policy and private sector experience currently serving as Executive Director and Head of Research at Verite Research Ltd. Dr. de Mel has held several governing, teaching and research positions internationally, including as a Lecturer in Economics at Oxford University.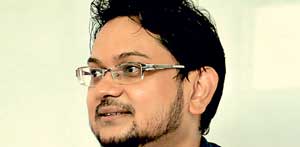 He also served as a Member of the Presidential Task Force on Health Sector Reform, the Presidential Committee on Tobacco, Alcohol and Dangerous Drug Regulation, the National Steering Committee on Social Security and as Executive Director of the International Centre for Ethnic Studies and the Board of the Sri Lanka Foundation. Dr. de Mel sits on multiple private sector boards and consults regularly as a strategist for some of the region's largest firms.
With the appointment the Board of Directors of First Capital Holdings Plc comprises N. Fernando (Chairman), D. Schaffter (Managing Director), D.G. Wirasekara (CEO/Director), A.D.E.I. Perera, M.D.A. Perera, Chandana L de Silva and N.C. de Mel.
First Capital is an investment bank offering independent advice and transaction execution relating to capital raising and other strategic needs including mergers and acquisitions for investment in Sri Lanka. The Company's industry leading transactions are reflective of the ingenuity in enabling the most opportune financing processes for our clients. First Capital's services for investment in Sri Lanka include a total service for public offers of corporate debt, acting in the capacity of managers/ financial advisors and placement agents, in addition to due diligence, pre-offer preparation, offer management, distribution strategy and after-market advisory services, initial public offerings, secondary offerings such as rights issues, corporate actions including mandatory and voluntary offers, private placements and at-market placements of listed securities.