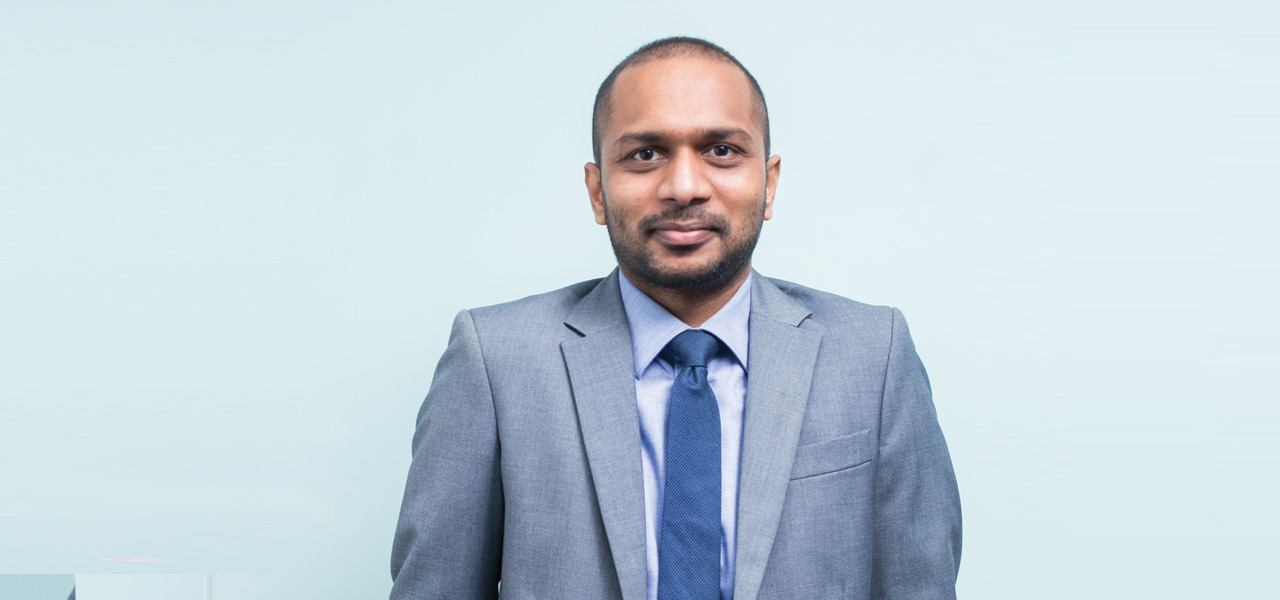 FIRST CAPITAL ASSET MANAGEMENT LIMITED HAS A UNIT TRUST FUND THAT'S AS ATTRACTIVE AS FIXED DEPOSITS: CUSTOMERS CAN MAKE WITHDRAWALS AT ANY TIME, AND YIELDS CONSISTENTLY OUTPERFORM THE MARKET
Aas an investment bank with over 35 years expertise in the industry, First Capital provides investment solutions for everyone, from highly accessible and convenient investments such as unit trust funds, to structured corporate and sovereign debt instruments for sophisticated investors with larger appetites.
The company's goal is to provide equal opportunities for all its clients and deliver market-beating returns. Kavin Karunamoorthy, Assistant General Manager – Asset Management at First Capital Asset Management Limited, manages both the private wealth management portfolio as well the unit trust funds, including the flagship First Capital Money Market Fund.
During the COVID-19 lockdown, people withdrew their investments into cash to meet their essential needs. In such a situation, managers of unit trusts (popularly known as mutual funds) experienced a decline of assets under management (AUM) as a result of panic withdrawals.
"No one cared about losing interest income as long as they had cash in hand," Karunamoorthy noted.
First Capital Asset Management saw its mutual fund AUM decline approximately 25% during the lockdowns and was able to honor all redemptions without delay. But the firm has experienced a turnaround since the twomonth lockdown ended in May.
"Up to date, we have surpassed AUM to pre-covid levels, regaining the investments that had exited during the lock-down," Karunamoorthy said. "We see a reversing trend along with new investors coming into the market and this is very encouraging. This is because returns and stability are once more important to people. But investors are also returning because we established trust during the hard days".
Liquidity was a huge concern but First Capital's customers had the comfort of knowing that their investments were not locked in unlike some fixed investments, but had the flexibility of withdrawing and investing funds even during the lockdown, there's nothing like having access to your investments during a crisis.
"We quickly took all necessary precautions to stay open and accessible during the lockdowns, and this mattered to our clients," Karunamoorthy said.
The ability to quickly meet withdrawal needs is key to building trust and is an indicator of stability.
"This is why investors are quick to return." Diversified Investment The First Capital Money Market Fund (FCMMF) is an open-ended unit trust fund, which acts as a pooling vehicle which collects contributions from multiple investors and invested in fixed income instruments such as government securities, corporate debt and fixed deposits at banks and finance companies that mature within one year. The fund is a better substitute for savings accounts and short-term fixed deposit investments: returns are higher and allows withdrawals as and when required.
Attractive Returns A one year fixed deposit yields 7-8% per annum and a savings account 4-5%. "Market interest rates are trending down but the First Capital Money Market Fund is yielding 11.4% net of tax". Professional Fund Management Professionally managed fixed income unit trust funds offer a low-risk investment option suited for both individuals and corporates. Furthermore, First Capital enjoys favourable bargaining power due to the impressive fund size.
"We do negotiate and make placements at better rates," says Karunamoorthy.
Flexibility and Convenience First Capital has further enhanced this trust and convenience factor for all clients, especially for unit trust investors with the introduction of the First Capital Online Portal giving corporate and individual investors easy access to view, withdraw and get balance confirmations via a mobile-friendly web platform. What makes First Capital unique is that the asset management business is only one aspect of its total offering.
"First Capital is a fully-fledged investment bank, having many other business lines," Karunamoorthy says. "As a primary dealer, we have insights into the bond market and interest-rate direction."
As testimony, First Capital claims to have been the largest manager of debt issuance in the market last year, raising Rs40.5 billion of debt. The company enjoys an unparalleled advantage with its research-backed market insights and expertise, which enables its fund managers to deliver market-beating returns.
"Our investment strategy focuses predominantly on fixed-income assets which have consistently outperformed equities, if you look at a five-year period, which is ideal for anyone looking for decent returns in uncertain times," he said.