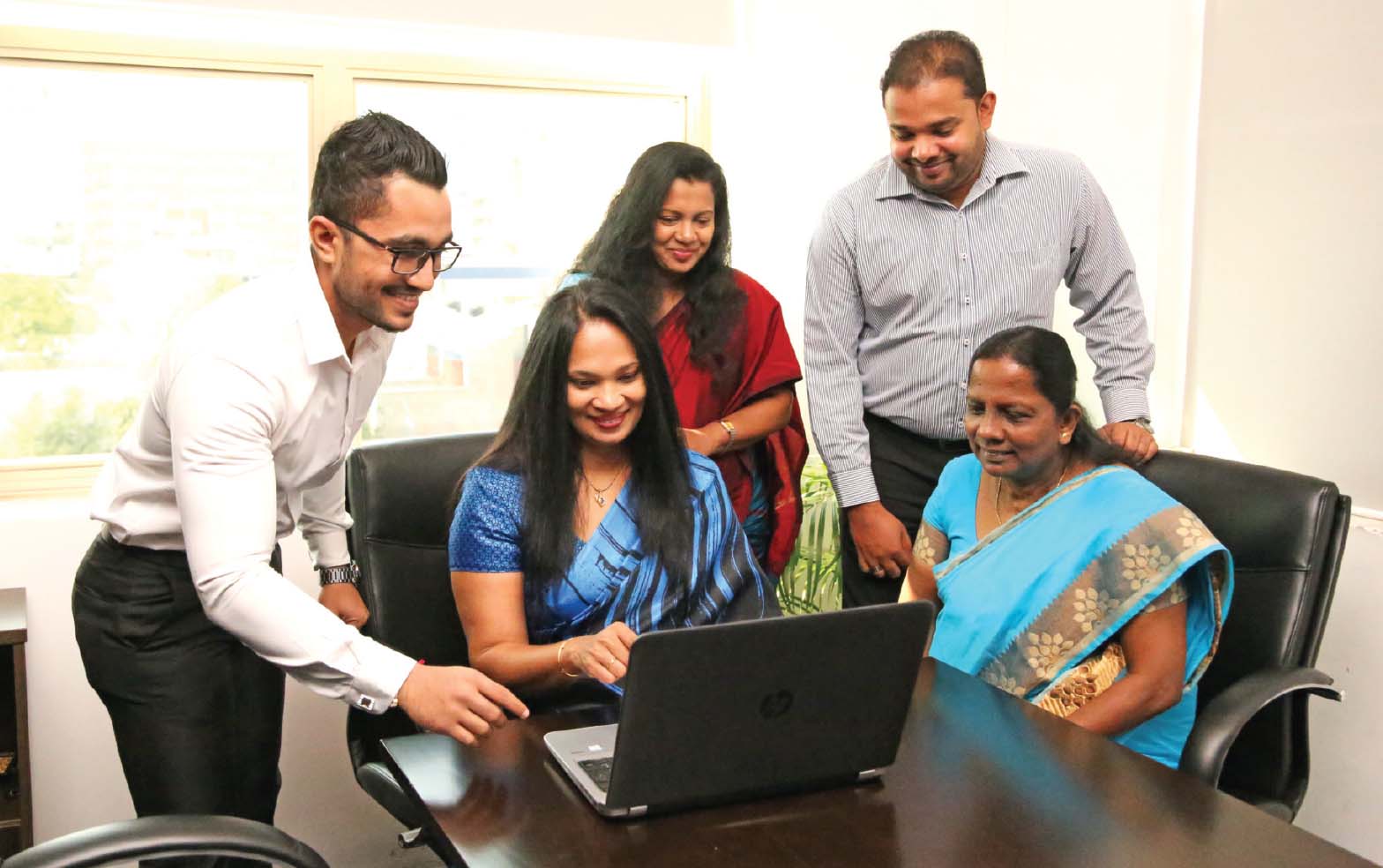 Q: How has First Capital Holdings addressed the loss of women employees at the mid-career level?
A: At First Capital Holdings, new parents – specifically mothers – have the benefit of taking more paid time off than at any other organisation in the investment sector.
Employees of the organisation are offered the benefit of extending their paid maternity leave from the 15 weeks prescribed by the Shop and Office Employees Act to 24 weeks while fathers can take up to two weeks. Additionally, mothers are provided the allowance of a two hour feeding break in line with Sri Lankan standards.
This is a huge step considering First Capital Holdings' employees consist of a female to male staff ratio of 43 percent to 57 percent. We have certain departments that are managed solely by female employees and our Management Committee has 35 percent female representation.
In a fast-paced sector such as capital markets, the decision to offer additional time off for new parents looks to address many issues that include but are not limited to work-life balance and the lack of female representation at the top level.
Q: So how has your organisation ensured that such a plan would work?
A: The beginning of 2019 witnessed three members of our Management Committee take maternity leave simultaneously. Through careful planning, and the flexibility and accessibility offered to them, they were able to take additional leave while also ensuring business continuity.
This is what we aspire to achieve at First Capital Holdings – setting the standard in all that we do, not limited to our role as an investment institution operating in Sri Lanka but in fields such as human resource management as well.
Over the last few years, we have adopted several initiatives that aimed at encouraging a work-life balance. These policies and procedures are inspired by our dynamic Board of Directors, and driven by the entire organisation.
For example, in addition to parental leave policies, the organisation implements several other initiatives that encourage a more comfortable and inclusive work culture. One such practice is the 'dress down' policy introduced to the organisation, which enables staff members to work in smart casual attire – indeed, an unusual move in the local banking and finance sector.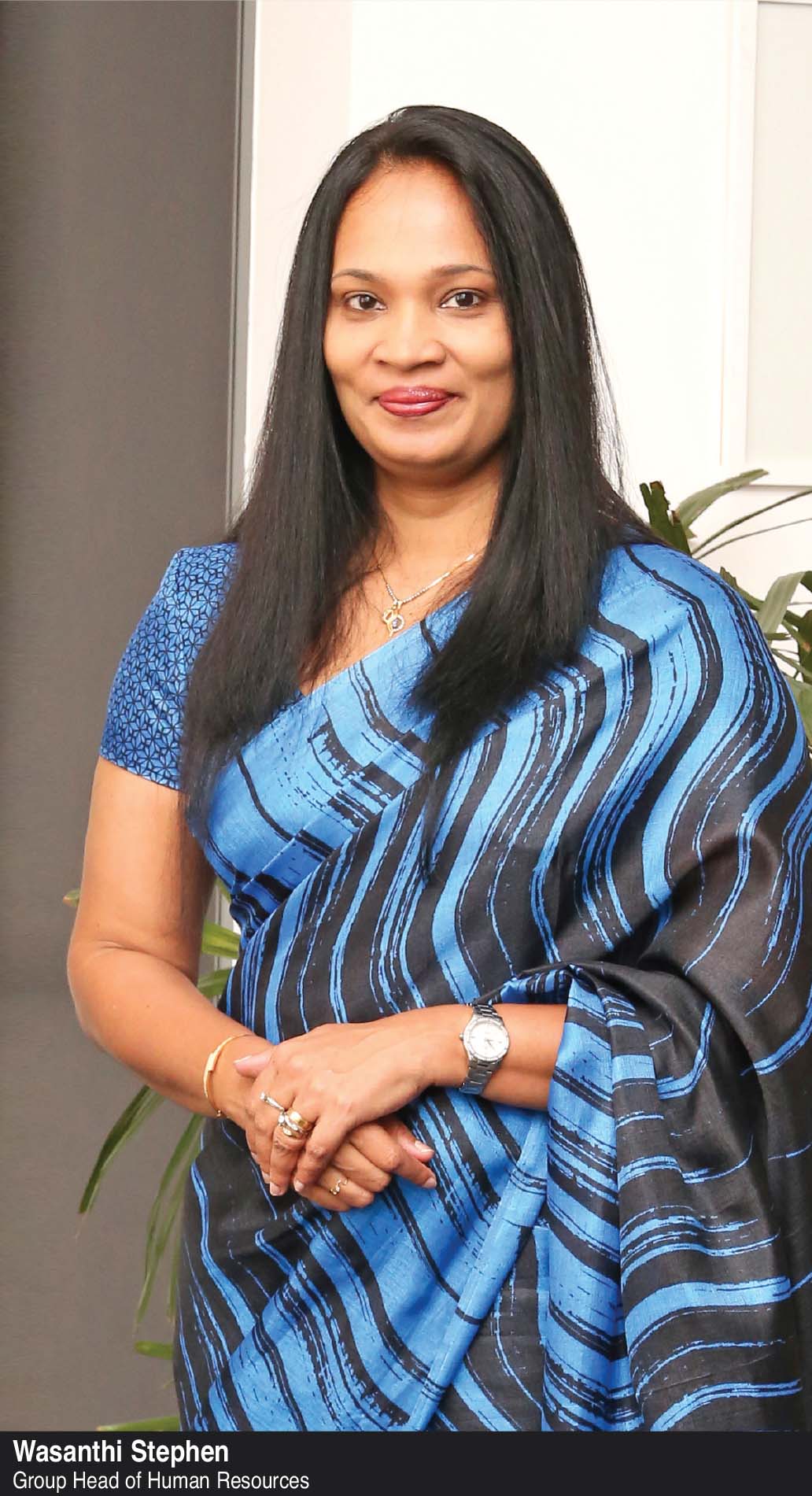 Q: When it comes to the banking and finance sector, how is the concept of flexible hours put into practice?
A: First Capital Holdings observes flexible work hours in addition to offering the opportunity of working from home when required.
Moreover, our health and wellbeing programmes, and leisure activities, encourage collaboration at all levels. And by conducting periodic surveys to understand different aspects of the organisation, we make the necessary changes to ensure its continuous improvement.
These are only a few of the practices that make life at First Capital Holdings employee centric – and they assure women of being able to continuously grow to their fullest professional potential.
Q: Do you believe that women are being supported to maximise their potential?
A: Certainly, we are on the right path. It is encouraging to witness companies such as ours introduce flexible working hours, work from home facilities and part-time job opportunities as well. Furthermore, it's nice to observe that some employers provide daycare facilities within organisations too.
Especially in a Sri Lankan context, the expectations that are placed on working mothers add immense pressure given the multiple responsibilities that they shoulder. Through the introduction of a dynamic working culture that facilitates flexibility and work-life balance, First Capital Holdings aspires to offer all employees the opportunity to reach their full potential.
We conduct many activities throughout the year where we engage with employees as well as their families. At our 'kids at work day,' parents can bring children to work and let them enjoy many activities that are organised specially for them, whilst experiencing the office environment and being a part of their parents' workday.
Q: How crucial is it for women to assert themselves as valuable members of the business world?
A: The stereotypical odds that are stacked up against women are that we negotiate poorly, lack confidence, are too risk averse or don't put in the requisite hours at work due to commitments in a family environment. At the same time, being a woman also means being identified as more caring, cooperative or mission-driven.
But in all honesty, whether framed as barriers or benefits, these beliefs tend to hold women back. The solution is to fix the conditions that undermine women and reinforce gender stereotypes. Therefore, unless and until corporations make a conscious effort to level the playing field, and until there's a shift in thinking, there will likely be a preference for one gender over the other.
Q: What is your vision for businesswomen in Sri Lanka?
A: To achieve a just and equal status in all levels and areas of society where decisions are taken in true partnership with men – based on mutual respect – for a more balanced and peaceful livelihood.