Breaking barriers in the non-bank financial services space, First Capital has introduced 'digital onboarding' to facilitate non-face-to-face account opening for unit trusts and Government securities clients for the first time in Sri Lanka.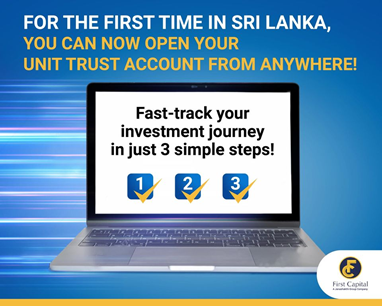 Together with the stock brokering arm that facilitates digital onboarding through the CSE mobile app, the company offers a fully integrated digital account opening process, mitigating the long trail of paperwork and physical meetings.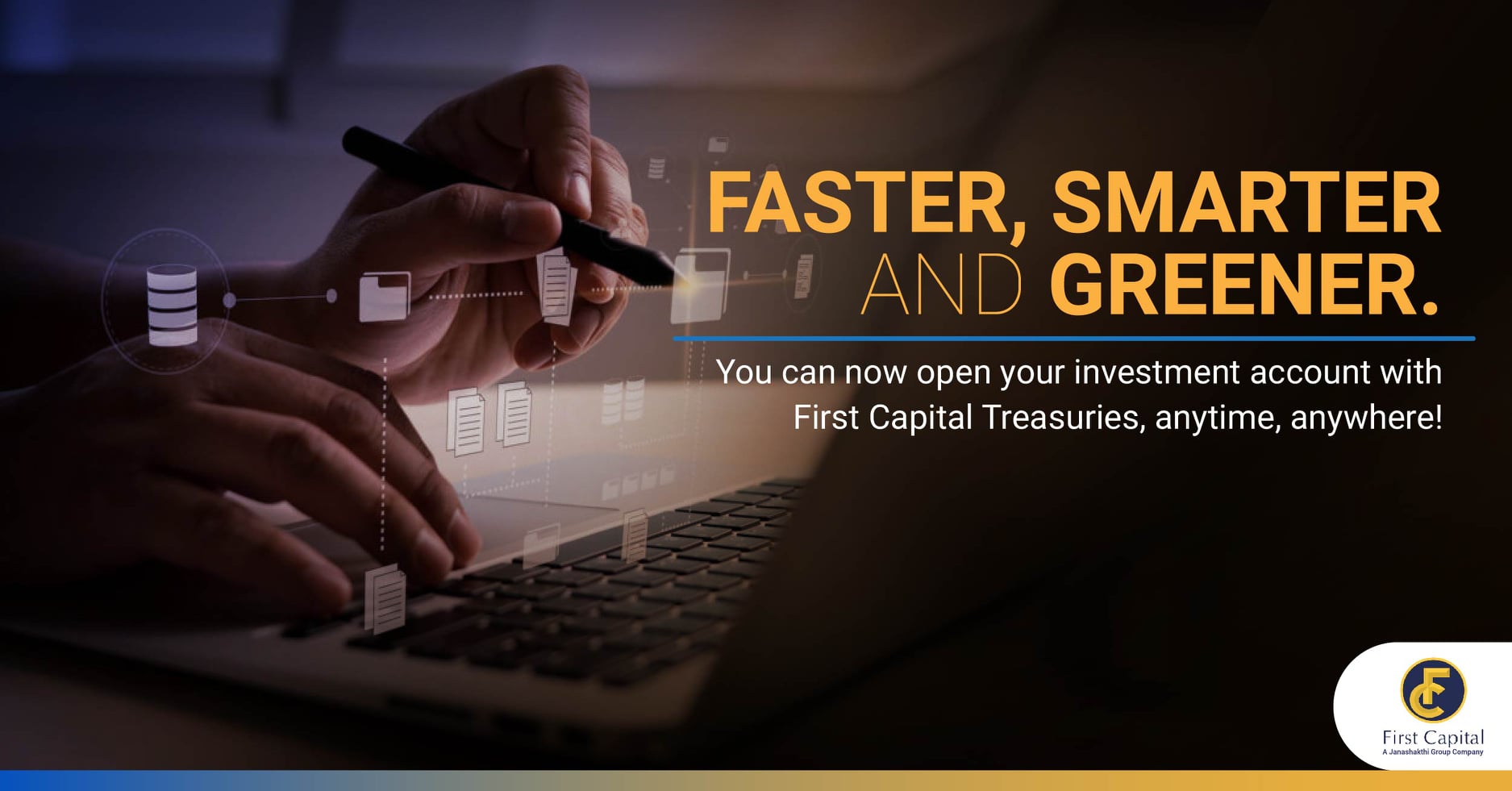 First Capital, a Janashakthi Group company, uses state-of-the-art video verification, abiding by the guidelines issued by the Financial Intelligence Unit of the Central Bank of Sri Lanka, directly accessing the database of the Department of Registration of Persons to verify customer national identity card (NIC) information, allowing individuals with a valid Sri Lankan NIC to open an account.
Commenting on the new development First Capital Holdings PLC Director/Chief Executive Officer Dilshan Wirasekara said: "As an organisation, we are at the forefront of digital transformation and are committed to developing our digital services to provide an enhanced customer experience. Adapting to the new operating environment, whilst increasing the ease of doing business and speed of performance are key strategies that we are focusing on. As such, the introduction of digital onboarding is a timely development that enable us to broad base our service offering, while keeping our staff, clients, and community safe."
Clients can access account opening forms for unit trusts and Government securities investments at www.firstcapital.lk, while accounts for the stock brokering arm can be opened through the CSE mobile application (by selecting First Capital Equities as the preferred stockbroker). Once the digital documentation has been submitted to the company, customers can choose a convenient time for a video call with a First Capital representative for the verification process.