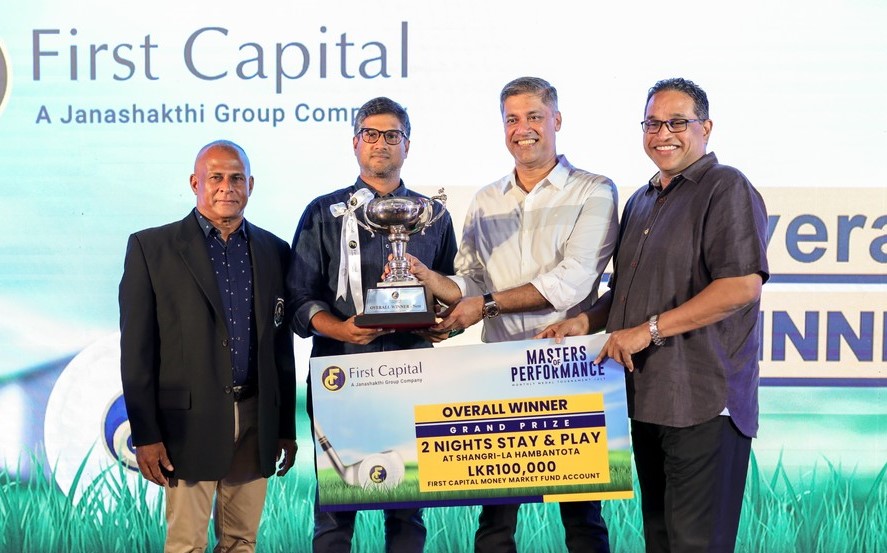 First Capital, the pioneering investment institution in Sri Lanka, recently teamed up with the Royal Colombo Golf Club to host the monthly medal tournament for July.
The tournament, spanning two days, concluded with a splendid awards ceremony and a cocktail evening, capturing the essence of sportsmanship and camaraderie that define the Royal Colombo Golf Club. The event's theme, 'Masters of Performance,' aligned with First Capital's core principle of 'Performance First,' highlighting the synergy between the two entities. This collaboration also underscored First Capital's unwavering commitment to recognising and celebrating excellence in all forms.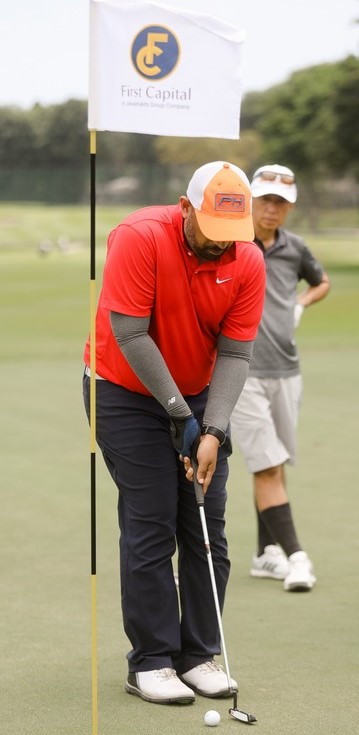 Across the seven categories; Juniors, Seniors, Masters, Ladies, and A, B, and C divisions, the competition was fierce, showcasing the skill, precision, and dedication required to excel in the game of golf. In recognition of their accomplishments, the net winners from each category were not only honoured with trophies but were also presented with First Capital Money Market Fund accounts. The ultimate net winner, Yasser Farook, was bestowed with an exclusive prize package, comprising a First Capital Money Market Fund account and a grand two-night stay-and-play experience at the Shangri-La Hambantota.
First Capital Managing Director and CEO Dilshan Wirasekara conveyed his enthusiasm regarding the partnership and the event's triumph, stating, "We are thrilled to have collaborated with the Royal Colombo Golf Club for the 'Masters of Performance' monthly medal tournament. The enthusiastic response we received reflects the shared passion for excellence that both First Capital and the golfing community uphold. This event transcended beyond the concept of winners; it encapsulated the core values inherent to golf – precision, patience, and determination. Our commitment to crafting even more remarkable golf experiences remains steadfast. First Capital is proud to have contributed to an event that not only celebrated winners but also embrace shared values. I would like to extend my gratitude to the RCGC General Committee and the staff who worked tirelessly behind the scenes, enabling the success of this event."


With strong emphasis on upholding stability, fostering a competitive advantage, and providing an exceptional customer experience, First Capital focuses on staying true to its 'Performance First' ethos. First Capital stands strong with robust fundamentals, dedicated teams, and the support of the Janashakthi Group, allowing it to weather challenging market cycles. The organisation is actively expanding its reach and significance by embracing an evolving digital platform, bolstering its digital capabilities, and integrating its operations. These efforts are aimed at transforming client experiences, fostering operational efficiency, and driving overall growth and sustainability.