First Capital, the pioneering investment institution in Sri Lanka, is delighted to share its support of the talented young golfer, Jevahn Sathasivam, at the International Singha Thai Junior Golf Tournament in Hua Hin, Thailand. This partnership further emphasizes First Capital's dedication to recognizing and promoting excellence in all forms.
The Singha Thai Junior Golf Tournament, an event that attracted over 100 participants, showcased an impressive display of skill and determination among emerging golfers from various corners of the globe. Among these rising stars, Jevahn Sathasivam, the 15-year-old sensation hailing from the Asian International School in Sri Lanka, stood out with his exceptional performance and commitment to the sport.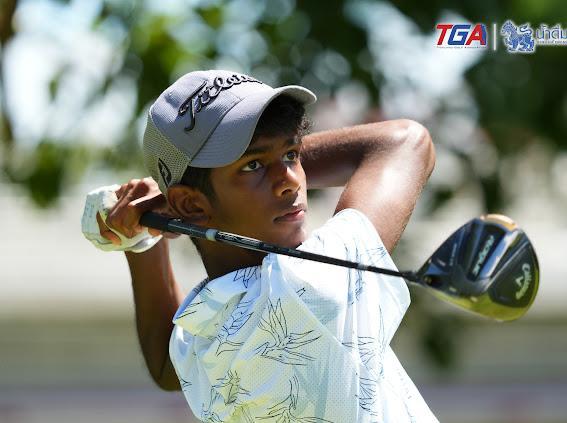 Despite being one of the youngest contenders at the tournament, Sathasivam's extraordinary long-range hitting prowess on the course earned him a commendable 20th place finish with an overall score of 318 points in his first overseas tournament. Jevahn's journey in the sport has been nothing short of inspiring. Having started the game relatively late, his dedication and perseverance have propelled him to the forefront of the golf scene. He has already garnered numerous awards and accolades, including The Grand Prix and McLachlan Trophy at RCGC, Runner-up in the Sri Lanka Junior Golf Match-Play Championship, Winner of the Victoria Golf Resort Junior Open Tournament, and victories in the Aitken Cup and Millennium Trophy at NEGC, establishing him as one of the most promising and up-and-coming talents in the country.
Randinith Madanayake, the Head of Marketing at First Capital, expressed enthusiasm about the company's partnership with Jevahn Sathasivam, emphasizing the alignment of values between the young golfer and First Capital. "Jevahn's remarkable achievements at the age of 15 serve as an inspiration to us all, and we are honoured to be a part of his journey. At First Capital, our 'Performance First' philosophy resonates strongly with Jevahn's dedication and approach to the game. We remain committed to furthering the growth of golf in the country, with a specific focus on nurturing the development of young players who will propel Sri Lanka to new heights in the sport"
With strong emphasis on upholding stability, fostering a competitive advantage, and providing an exceptional customer experience, First Capital focuses on staying true to its 'Performance First' ethos. First Capital stands strong with robust fundamentals, dedicated teams, and the support of the Janashakthi Group, allowing it to weather challenging market cycles. The organization is actively expanding its reach and significance by embracing an evolving digital platform, bolstering its digital capabilities, and integrating its operations. These efforts are aimed at transforming client experiences, fostering operational efficiency, and driving overall growth & sustainability.
END.
About First Capital Holdings PLC:
First Capital Holdings PLC is a member of the Janashakthi Group, focused on delivering 'Performance First' through its operations as primary dealer, corporate finance advisory, wealth management and stock brokering.
With over four decades of expertise in providing capital market solutions, First Capital Holdings PLC is a listed full-service investment institution in Sri Lanka. First Capital Holdings PLC is rated [SL] A with Stable outlook by LRA.